2

minute read
We've got Brent and the boys together this week to talk about Roseanne Barr's party foul, and surrounding issues.
Other celebrities ups and downs weave in and out of politics and entertainment in the shadow of Roseanne Barr's misstep. The NBA Finals start this week, and with all the hype and drama people cherish. And of course the boys find their way into several rabbit holes.
Roseanne Barr, ya fired.
With the cancellation of her revived series, Roseanne finds herself as this week's persona non grata in pretty much every circle. While a small number of people have chosen to stand with Barr, an overwhelming number of people seem to be supportive, or at least understanding. of her termination from ABC. Of course none of this would've have happened if she had not gone out of her way to be ridiculous on twitter. But we're well past that point now, and her revived show's only season will have to stand on its own.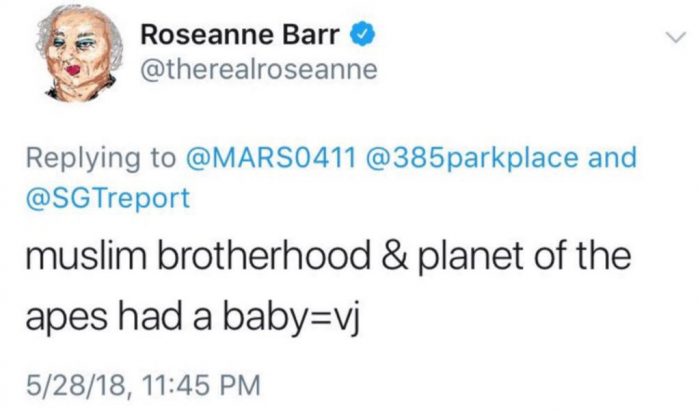 The tweet has been deleted, but nothing is ever truly lost on the internet.
Celebrities battle for the bottom.
In a less famous fuck up moment, Samantha Bee called Ivanka Trump a "feckless cunt" during a segment on immigration. She tied the two together through a tweet from Ivanka, pictured holding her son. The link from that to immigration are the reports that the government is separating children from their parents. Apparently this can happen when arresting people at the border. She has since apologized for her mistake in word choice, and we applaud her apology and her creativity in crafting the insult. Reactionary calls for Bee's cancellation have come from Barr's fandom and keyboard battalions.
Celebrities sneak to the top.
To the surprise of many, Kim Kardashian-West met with POTUS to discuss prison and sentencing reform. Snickering on twitter, and jokes from every corner, dismissed this as some sort of Kanye connection. And while we wouldn't dismiss that as a possibility for the opportunity, it's also important to point out that Kardashian-West has been passionate about the issue for some time. Kardashian-West met with Trump to discuss the possibility of a presidential pardon for Alice Marie Johnson. While the majority of this week's celebrity-political intersection has been a big pile of BS, we applaud Kim Kardashian-West for this kind of effort.
NBA Finals, I guess.
This is a thing that's happening, and I make no claim to know anything about it (football is my preferred sport to watch). But Sean and Brent do. While lamenting some calls, Brent and Sean get into the weeds about game 1 of the Finals.
For a previous discussion on Roseanne Barr, click here.